Why are STEM toys important to a baby's development? Newborns learning through play
It cannot be denied that science, technology, engineering and math are key components to a child's education, but STEM isn't just about learning complex processes at school.
To give your child a head start in life, STEM should be introduced long before they start school. Ideally, STEM authenticated toys would play a significant part of the games your baby plays. At this age, their brains are changing fast and engaging with the world around them in new and inquisitive ways. In fact, it is important to encourage a child's curiosity, and exposing them to STEM authenticated products whilst their brains are still developing is a great way to do this.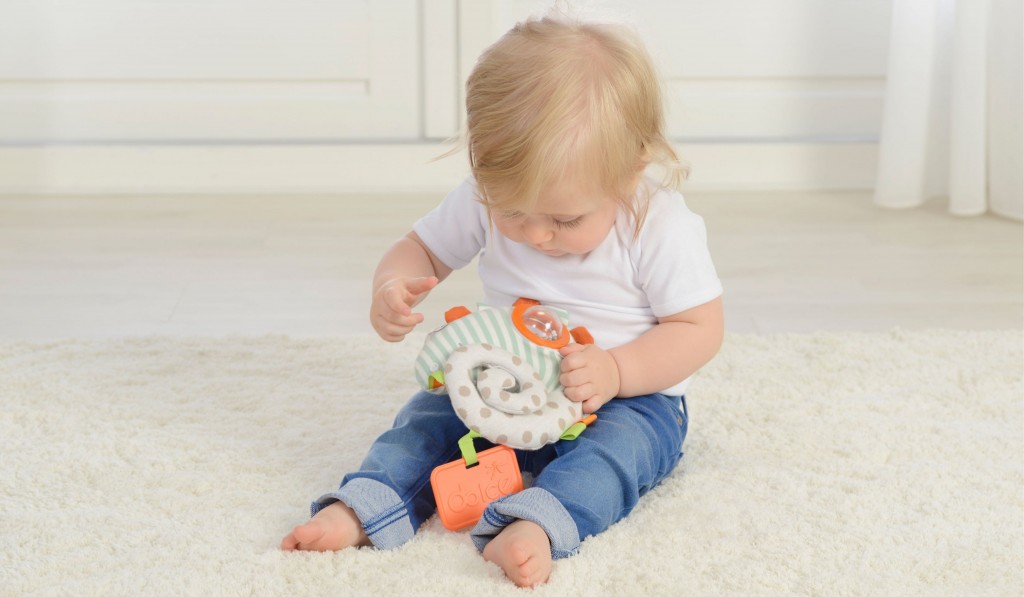 Whilst STEM products are educational, they must also be fun if they are to hold the attention of your little one. That is why it is crucial to find baby toys that your child enjoys playing with and not force those that don't capture their imagination. The by-product will be more than just laughs and smiles, it will stimulate learning through new activities and skills.
Through this, your baby will be exposed to limitless wonder and experimentation that will help accelerate cognitive development. They will explore the environment through their senses whilst they learn to understand the world around them. STEM toys set your child up for success, improving their motor skills and increasing their sense of confidence as they learn through play.
Why are STEM toys important for your baby's development?
Before you read further, it is important to know how STEM toys will help your baby develop. The following is a list of the types of skills your baby will learn by playing with STEM authenticated toys:
Problem solving
Coordination
Pattern recognition
Analysis of their environment
Motor skills
Placing objects in order and sequencing
Comparing
Sorting
Answering questions
Action and reaction
Observing 
Speed and distance
Cause and effect
Adaptability
Predictions
Identifying shapes, numbers and/or letters
Measuring distances and object size
Creativity and imagination
Spatial sense
Creating, building, balancing and redoing
Research shows it is clear that STEM toys are important to introduce to your baby from a young age, the benefits of which can be seen in later life. So now let's understand what STEM learning is…
What is STEM learning?
Everyone wants their child to have the best start in life, and with the increasing importance of technology it is essential for your child to be introduced to STEM learning from a young age.
But what is STEM?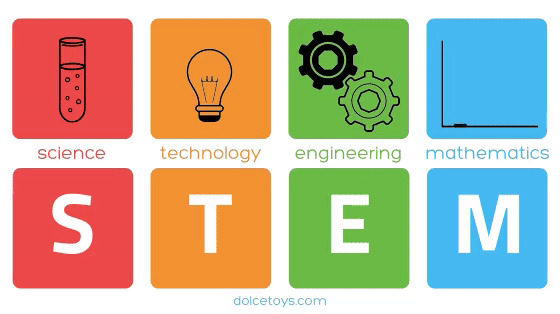 STEM is an acronym for Science, Technology, Engineering and Math. It is often closely linked with creativity and the Arts, combined to create the word STEAM.
STEM is an approach to learning that incorporates Science, Technology, Engineering and Maths into the education and development of your baby. Through this, an infant can learn to think critically, assess risks, engage in experimentation, persist in problem solving, embrace collaboration, and work independently to solve simple and enjoyable tasks.
Learning STEM from a young age helps create the innovators and problem solvers of the future.
A brief history of STEM
Attention is increasingly focused on STEM subjects in schools around the world as its importance is recognised as central to a nation's economic success. Despite this, the term STEM wasn't coined until the early 2000s. Dr Judith Ramalay and her team introduced the acronym to describe a new, blended curriculum which is now being championed globally.
With the rise of robotics and the ever-increasing demands of modern tech, the importance of STEM on an international level is only set to increase. It is one of the few things that span political divides, bringing together unlikely collaborators and proving the importance of STEM for the future.
There is no doubt that the world around us is continuing to change, and the pace of technological innovation shows no signs of slowing. This may seem intimidating, but it is exciting if you are able to take advantage of it. It is the world that children are now born into, so you must prepare them in the best way possible.
Fortunately, children's brains are sponges for new concepts like STEM, soaking up material and retaining it for incredible periods. A baby's brain is particularly impressionable, and will adapt to the environment in which it is placed. Therefore, surrounding your baby with the right material and incorporating STEM from a young age will significantly help in their early development.
Childhood learning
Naturally you want your child to get off to the best start in life, and that's why STEM learning is so important. But why start them so young?
Let's compare this to picking up a love for your favourite hobby. Whether it is knitting or football, chances are you've been doing it for years. The most successful athletes all start from an incredibly young age, going to regular weekend games and training with friends every day. Due to their enjoyment of the sport, it became an interest that they wanted to practice every day in order to be the best. As they practiced, they naturally continued to get better.
All of our own interests have likely developed into passions in a similar way. Most have their origins in some of our earliest childhood memories.
So it shouldn't come as too much of a surprise that researchers have discovered a powerful link between STEM learning in early childhood and later life success. By learning STEM skills early on in a child's life, especially whilst still a baby or toddler, the child becomes better placed to start school and will likely do better in their future careers.
A growing demand for STEM professionals
If you want to improve the chances of your child's future success, STEM is likely to be an express ticket there. In America, 2.4 million jobs are unfulfilled by STEM educated professionals, a demand which isn't being met by the traditional education system. This figure is only set to continue to grow.
Not only is there an incredible demand for STEM trained professionals, on average STEM occupations earn more than non-STEM fields by 12-30%.
Need further convincing of the importance of STEM? STEM jobs are not only lucrative, they are also growing at incredible speeds, 17% faster than other fields, making it easier to find work upon graduating.
This is due to the fact that our world is increasingly dependent on science and technology. Everything around us, from the economy and manufacturing to food production and health care are all increasingly based around science, technology, engineering and math.
With the increasing importance of cyber-space, blockchain, AI and driverless cars, the demand for STEM will only continue to increase. If your child can take advantage of this trend, they will be in a very secure place once they are ready to enter the job market.
How to give your baby the best start through STEM certified toys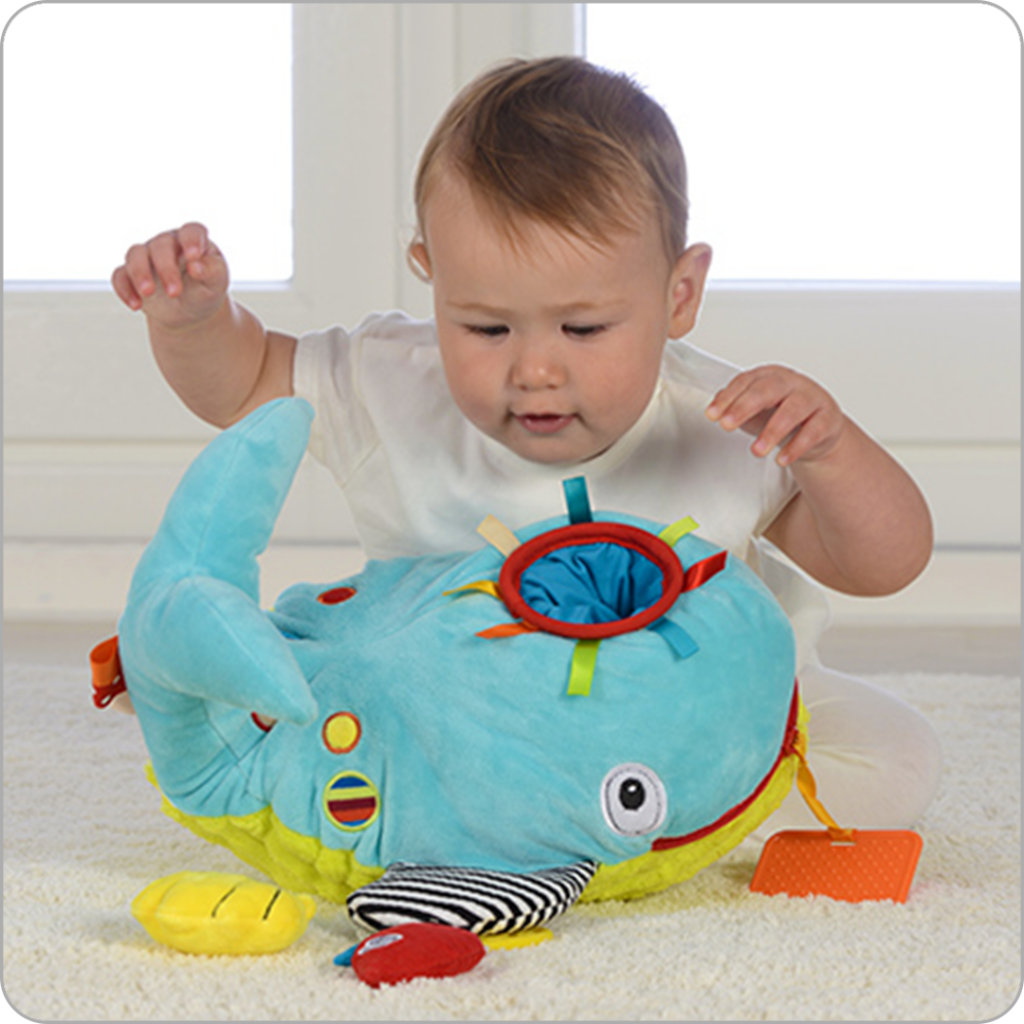 All children are innately curious. Everything is brand new to them, and they crave exploration and discovery. Picking things up, pressing, squeezing, tasting, smelling, these are all methods that a baby will employ to help them discover the world around them.
STEM toys provide a safe way for your baby to explore through the use of their senses. It will help in the development of your child's curiosity, increasing the amount and variety of stimulation they are exposed to.
What STEM toys shall I look for? 
It is all too easy to feel overwhelmed as a new parent. Everyone wants to do their best for their child, and you are not alone when worrying about how to do this.
There is no shortage of STEM toys out there, but finding toys that are suitable for your baby that are also STEM authenticated is a little harder. However, once you find an approved brand that you know and trust it becomes a lot easier. For example, Dolce is the only brand which offers a full range of STEM certified baby soft toys.
View this post on Instagram
Whilst your child is in their most formative period, their brains are developing rapidly and they are incredibly impressionable to the world around them. It is important to place your baby in an environment where they can best learn, one that allows them to expand their infinite sense of curiosity.
"Dolce are immensely proud that all our products have recently been authenticated by www.stem.org. This is a true milestone as we are the only baby toys company in the world who has had all their products authenticated by such a prestigious organisation."
View this post on Instagram